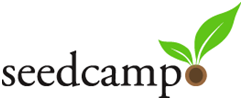 The Forsyth Group is an investor in the Seedcamp Fund www.seedcamp.com.
Our portfolio companies include:
Sush.io
Invoicing and budgeting made easy. All your invoices and documents secured. Automatic statistics and

graphs makes it easy to track budget and expenses. Visit their website
poq studio
Mobile apps for fashion retail. Visit their website

Rawstream

Rawstream secures organisations against internet malware and put them in control of internet usage. We guarantee a positive ROI in two weeks. Visit their website
Traity
Measures people´s reputation as a worldwide 360 feedback. Visit their website

The Efficient Cloud
We enable hosting providers to offer cost-effective cloud hosting for web applications based on Ruby on Rails, Java, Node.js, Django, PHP and more.Our complete Platform-as-a-Service solution consists of an efficient cloud computing backend, admin dashboard, provisioning system and an easy to use end-user controlpanel.The virtualization-based backend enables hundreds of customers per commodity server – only consuming resources when websites are actually visited.
BRANDiD

Mens' ecommerce is too often womens' ecommerce with the pinks turned blue. BRANDiD is built from the pixel up for the way men shop. We focus on great humour, and great UX. Visit their website
Repairy

Repairy is the automotive CRM. It's software increases customer service in repair shops with consolidation of all requests via ecommerce and elimination of paperwork utilisng SMS and email. Visit their website
TRData

We help investors to get financial data where getting prices is tough. We make access to emerging markets cheap and efficient by providing real time data collection, data analysis, data storage, trading infrastructure and local contact base management in remote markets. Visit their website
Sayduck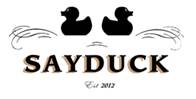 Sayduck is a brand new company focusing on mobile Augmented Reality product visualisations. Visit their website
MightyFingers

Game development company based in Riga, Latvia. One code for all – thats what we stand   for. We are developing an environment where you can create games using awesome new technologies such as HTML5.
Bukit

BUKIT– a new start up which was created to disrupt debt collections by creating an online marketplace for paying debts back at a discount. Visit their website
Antavo
Antavo is an easy-to-use promotion builder for websites, microsites and Facebook Pages, 

including the new Timeline. Visit their website
Offset Options

Offset Options offers a simple process for pairing carbon offsets with your product or service. Visit their website
Psykosoft

Psykosoft is a provider of online software to help bring the inner artist in everyone. Psykopaint, Psykosoft's flagship product, is a crazy online software that allows you to create amazing art from photos. It is really easy and fun to use and you can achieve amazing results when you spend just a bit time. Visit their website
Kwaga

Makes your inbox easier to manage by intelligently screening and organising your emails. Visit their website