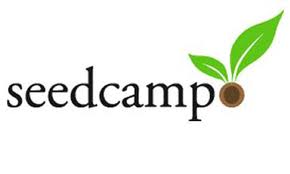 I am occasionally asked about Seedcamp's funding model and the real value add that Seedcamp brings to a start-up company. The question comes from entrepreneurs who haven't yet experienced a Mini-Seedcamp or Seedcamp Week. When I answer this question, apart from the money, I normally talk about the calibre of the mentors, the access to the best and most successful entrepreneurs in Europe and the ability, through those mentors and entrepreneurs, to reach out to and get in touch with almost anybody in business in Europe. I also talk about the links that Seedcamp has with the US tech scene and suggest that the aspiring entrepreneur speak to one of the Seedcamp alumni to get a firsthand account of the value that Seedcamp brings.
When I am asked that question in the future, I will simply point to this web page http://bit.ly/w0EEb5 .
Check this out! Which other accelerator/incubator/investor has the capacity to pull off a Road Trip like this?
      –  Kicking off in New York from Saturday 18th until Wednesday 22nd
      –  Staying in Boston from Thursday to Saturday 25th
      –  In San Francisco and the Bay Area from the 25th until the 6th of March
      –  Visiting Seattle on March 7
      –  Flying to San Diego and Los Angeles on March 8 and 9,
      –  Wrapping things up in Austin at SXSW until March 13th.
There are three goals for this trip:
To learn and be inspired
To get some business done
To have some fun and make new friends
The Seedcamp Roadies have already visited the offices of Union Square Ventures, ETSY, Tumblr, Highland Capital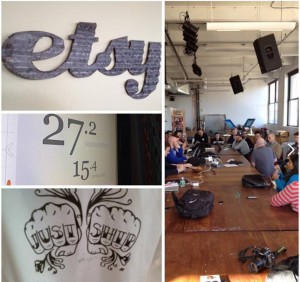 Partners and they have only just touched down in the land of the brave! As a tech entrepreneur, being able to go on a Road Trip like this, is WAY BEYOND PRICELESS! If this was a ticketed event you could sell out to US based entrepreneurs in minutes – God only knows what they would pay for this type of access?
Just imagine if you could spend almost a month with a bunch of fellow entrepreneurs meeting some of the best tech teams in the world, some of the best entrepreneurs in the world, some of the best VCs in the world and having a blast while doing it. Duuuuh!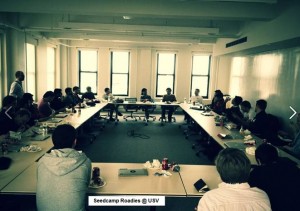 Knowing most of the Seedcamp Roadies, I am sure that goal number three – the fun and friends bit – is in the bag. I can't wait to hear about the learning, inspiration and, best of all, the deals that were done!
Here is the seedcamp.tumblr.com blog which has the daily updates of the trip.
Sign up for the next Seedcamp in Tel Aviv http://www.seedcamp.com/events/seedcamp-tel-aviv