Archive for December, 2012

Futurelytics helps companies to gain more value from customers by using predictive analytics. Visit their website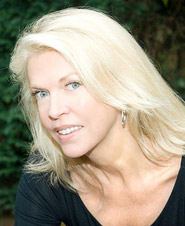 You have secured funding for the business and now hiring a CEO, COO or CFO means it's time to grow up fast for a tech startup. Rosemary Forsyth explains how to avoid a costly mistake!
"The founders have done a great job getting to the stage where an experienced investor will invest their time and firm's money in the company. Now the founding team needs to be strengthened with one or more executives so that the company can scale to the next level.
The first step in this process must be for the team and person leading the hiring process to get a solid understanding of what skills and expertise they are looking to attract and why. It is critical that the team and investor are on the same page when it comes to hiring the first outside executives into the company. The simplest way to achieve this is to discuss the role that you are looking to fill and draft a detailed job description that all relevant parties agree is representative of who the company needs to hire to move forward.
The next step is to search the team's and investor's network for potential candidateswho may fit the bill. This is the cheapest and often the most effective way to find a suitable candidate, if the hiring manager has the time and the team has a large enough network. Some start-ups have successfully sourced candidates via social networks such as LinkedIn. It is
very important that the company do full due diligence referencing on all candidates, especially candidates sourced through social networks. The team should explore these options as soon as possible, especially where the hiring of an executive within a certain time frame is vital. If timing is an issue, or if the team and investor's network are not sufficiently large or
do not cover the right sectors, the hiring manager can choose to work with an executive search firm to help source the ideal candidate.
The hiring manager should work with an executive search firm who has a track record of success scaling high growth early stage teams in their vertical and technology sector. The cultural DNA of a high growth start-up is radically different to that of a corporate environment and therefore high growth start-ups require executives who thrive in this less structured entrepreneurial environment.  Often the best candidates have achieved success in an early stage company before.The most effective candidate will fit in with the culture of the company and be able to "hit the ground running" by opening doors, closing deals and building value immediately."

Thank you to Rosemary.
To find out more about available office property in the Silicon Roundabout area contact Kushner at www.kushnerproperty.com