It is always a great pleasure when one of our clients raises a big round of funding, or achieves a well deserved exit. Over the years we have placed executives and built teams for some great emerging technology companies like Netscape (IPO), DoubleClick (acquired by Google), RealNetworks (IPO), Scopus (acquired by Siebel) and more recently eSpotting (acquired by FindWhat),  Zyb (acquired by Vodafone), Outerbay (acquired by HP), DWL (acquired by IBM) and this week Vistagy www.vistagy.com a leading global provider of industry-specific engineering software and services, was acquired by Siemens (http://bit.ly/t0zScG).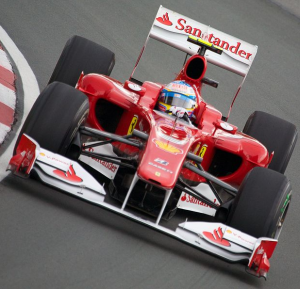 We first worked With Ed Bernarden, founder and VP International Business Development, in 2003 when we started building their European team. At the time Vistagy was an emerging technology PLM/PDM software company with one great product called Fibersim and a second under development. Over the past 8 years  we have added seven key members to their European management team and  the company now has  300 customers across the globe and over 4500 software users. The company is a strategic supplier to hundreds of the world's leading manufacturers in the aerospace, wind energy, automotive, and other industries—including Bombardier Aerospace, General Motors, NASA, Ferrari F1, and Lotus Renault GP.
It has been an absolute pleasure working with Ed, Ralph and the rest of the team, we congratulate them on their continued success and we look forward to working with them in the future.