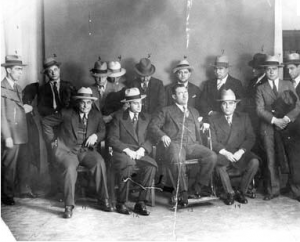 The so-called "Estonian Mafia" are not the only Eastern Europeans who have global ambitions. The Eastern European companies we work with are thinking global from the outset and building teams to execute on an international scale from the get go.
We recently completed a CEO search for one of our Seedcamp portfolio companies, UberVU .  The company had expanded into the US and was looking to hire an experienced executive to take advantage of the massive market opportunity for social media monitoring in the US.
We have also recently completed a NED and CEO search for a Kiev based company in the online travel space. Our most recent customer is a flash sales business originally founded in UberVU's home town of Bucharest. They are setting up their HQ in the UK to tap into the London based VCs and are planning a pan-European roll out.
We are certainly going to see more of this global/international expansion from Eastern Europe. These are  exciting times – the Industrial Revolution 2.0 is well under way all across Europe.