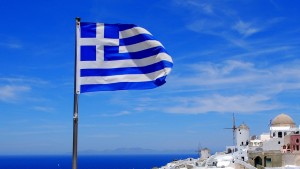 Is your high growth tech start-up based in Greece and are you thinking of expanding internationally?
If the answer to these questions is YES!, then you should sign up to attend Brett Putter's fireside chat on  Wednesday the 29th of June in Athens. Brett has 15 years experience helping European high growth technology start-ups expand their teams internationally and he will be hosting a discussion and networking event starting at 6:00pm at  at Starttech Ventures Likourgou 1, Athina 105 51, Greece.
Having most recently helped Greek companies like eFront and PollFish expand and grow their teams into the London and New York markets respectively, Brett will be discussing:
– The WAR FOR TALENT and the opportunities and challenges of hiring internationally
– How  to ensure that your start-up is able to recruit the best A+ talent in international markets.
– How to position your company against international competitors
– How to deal with the different cultural challenges of hiring internationally
– How to avoid common hiring pitfalls
– How to position your company to win the war for talent in international cities like Berlin, London, Stockholm, New York and San Francisco
– The critical importance of understanding your company's culturalDNA and matching that in the right candidate
We look forward to seeing you there. Sign up to join us on the 29th for a discussion and networking drinks/canapes afterwards.