Our founder, Rosemary Forsyth, spent yesterday at the House of Commons, for the launch of the new All Party Parliamentary Group for Entrepreneurship.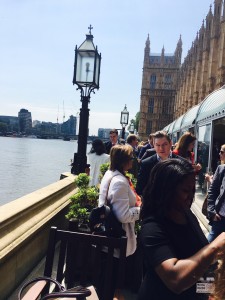 Launched by Business Secretary Sajid Javid, this cross-party group of MPs is designed to act as a bridge between entrepreneurs and policy-makers, to ensure that the voices of entrepreneurs are heard in parliament. In the first 12 months, the focus will be on 4 key areas of policy: tax reform, exporting, enterprise education, and female entrepreneurship.
The new APPG will be chaired by Alan Mak MP, who emphasised the importance of collaboration between lawmakers and entrepreneurs, stating that "The new Entrepreneurship APPG will be a key bridge between Westminster policymakers and entrepreneurs across Britain.
"Economic growth driven by innovation, exports and educational excellence is at the top of the Government's agenda, and I'm delighted Business Secretary Sajid Javid is reaffirming his commitment to entrepreneurship by launching our APPG."