Rosemary and Brett attended The Next Web conference in Amsterdam on April 26th and 27th.
On the geek side Robert Scoble's talk on the future of technology was fascinating as was CEO of Evernote Phil Libin's Keynote.
The star of the event however was Klara, the very well behaved cow, who took the leading role in www.dungville.com a clever twist on the Million Dollar Home Page. Users were asked to click on three squares in the virtual field where you thought Klara would drop her cow pat.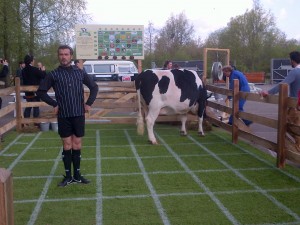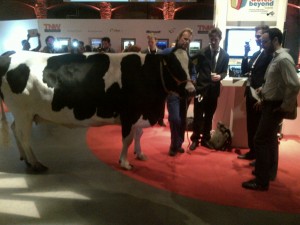 Congratulations are due to Nuji one of our Seedcamp portfolio companies won the Best Web App award at the event.
Thanks to the Coen and Herman for the Henq Invest VIP party on Thursday, which was great fun.
Being only an hour away Amsterdam is definitely one of our favourite event destinations.