TECH RECRUITERS, PART III: 'HOLDING THE FORT'
MIC WRIGHT FRIDAY, 8 JUNE 2012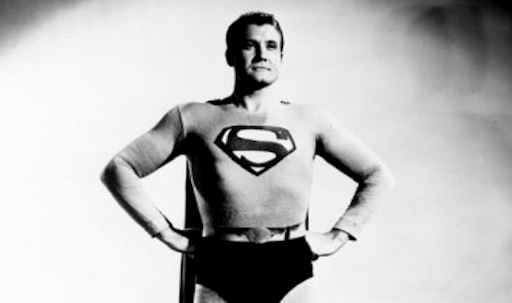 In part three of The Kernel's tech recruitment industry exposé, Mic Wright reveals the firms you can trust: those the technology industry has told us they regularly use with success.
We've so far given the impression that recruitment is an industry in the way gun-running or collecting burnt scraps of pornography you find in the park are industries. But there aresome good firms out there. And we want those people to get the credit they deserve.
In the course of this report, we have spoken to chief executives, CFOs, start-up founders, contractors and investors in the UK and identified a set of firms who were spoken of highly. In this final part of the report, The Kernel speaks to them and their clients.
"It's all about hiring the person, not the firm, who you trust to do a good job for you," says Ben Tompkins of Eden Ventures. "It's incredibly hard to position your early stage company to a VP-level candidate at Google, Microsoft or Salesforce and you need someone you trust to do it well. The best headhunters go on to build a relationship with the company and can end up doing a lot of senior level hires across multiple years."
Here are the firms The Kernel has identified as ethical players in the recruitment industry:
Forsyth Group is the oldest and remains, according to many, the most prestigious executive search firm in the business. By a clear margin, it is the firm recommended most highly by venture capitalists. Testimonials to Forsyth are extensive and impressive. Alliott Cole of Octopus Investments says: "Understanding the culture and the skills of the existing team, knowing when to challenge and when to listen, and how to prioritise hires, is critical.
"Being able to draw on someone who has worked closely with founders for many years, knows how important it is to deliver – often within unrealistic deadlines and budgets – and who also seeks to build an enduring relationship with every company, makes introducing Forsyth Group to our teams an easy decision."
Simon Edelstyn, European managing director of Outbrain, had similarly good things to say this week: "I have worked with the Forsyth Group a number of times over the past five years. Over the past six months, they have helped me build out our European operations, hiring senior executives in Germany, France, the Netherlands, Italy and the Nordics. I am very happy with the quality of candidates they seek out and their communications in keeping me informed on progress. I will continue to working with them as we continue to expand our team."
"Getting a deep understanding of the cultural dynamics of a company is critical to the successful placement of a candidate and recruitment firms often don't recognise the importance of this," according to Rosemary Forsyth, a child psychologist by training who is the founder and general partner of Forsyth Group.
"As an executive search firm, we bring over three decades of experience working with VC-backed, high-growth emerging technology companies. We have always focused on and invested a lot of time in understanding the cultural DNA of the company we are working with. A candidate who brings the skills and experience the company is looking for and also fits with the team's culture has a significantly greater chance of adding value to the organisation – especially when the going gets tough."